April has so many new releases that I am highly anticipating! Below are just a few of the ones that are at the top of my list. April is going to be a great reading month!!!
April 4th
Title: Ends Here
Series: Road To Nowhere book 2
Author: M. Robinson
PreOrder
Amazon
Add To TBR:
Goodreads
Synopsis:
FROM USA TODAY BESTSELLING AUTHOR M. ROBINSON
The sequel to Road to Nowhere is coming April 4th. Find out all the answers to the questions you are dying to know in Ends Here. Cover and synopsis coming soon.
*Note: Road to Nowhere must be read before Ends Here.
---
Title: Fighting Attraction
Series:
Author: Sarah Castille
Synopsis:
My sweet, sexy Penny has a dark side. Just like me.
I will have her. And then I will lose her, and suffer a lifetime of regret.
Rampage. Everyone loves him. He is Redemption's top heavyweight fighter and the biggest gossip in the gym. But he isn't the teddy bear everyone thinks he is. He's hiding a dark secret-and he hates himself for it.
Twice a week, Rampage transforms into Master Jack, a notorious dom only the most hard-core submissives will play with. How can he-a Southern gentleman, bred to respect and protect women-want to dominate them?
But Penny Worthington wants him. Beneath her pearls, kitten heels, and prim British exterior beats a tortured heart…Master Jack is the only one who can set her free.
---
Title: Forever
Series: Friends
Author: Monica Murphy
Synopsis:
She's all I could ever want…
I have a reputation around school. Cold. Untouchable. Unfeeling. Only one girl could ever make me want to change and that's Amanda Winters. Too bad I broke her heart and drove her away.
So to get through the rest of my days in high school, I tell myself I need to focus on more important things. Like taking our football team to championships. Get accepted to the college of my choice. And finish my senior year without wanting to run away from my problems.
But your problems chase after you no matter where you go. And it's a lot harder when you fight them alone. The longer I go without Amanda, the more I miss her. Her smile. Her laughter. The things she said. How she looked at me like I was the only person who mattered. The way she made me feel…
Why can't I have everything, including the girl? I'm determined to make things right. And make Amanda mine…
Forever.
---
April 10th
Title: Mister Moneybags
Author(s): Vi Keeland, Penelope Ward
Genre: Contemporary Romance
Synopsis:
A new standalone from New York Times bestselling authors Vi Keeland and Penelope Ward.
I met Bianca in an elevator.
She was on her way to interview me when we got stuck.
The beautiful, raven-haired reporter assumed I was a delivery guy because of the way I was dressed.
She had no clue I was really Dex Truitt, the wealthy, successful businessman she'd dubbed "Mister Moneybags"—her afternoon appointment.
Bianca told me how much she hated Dex's type—snobby, over educated, silver- spooned men who didn't appreciate the simple things in life.
So, after the elevator finally started moving again, I cancelled the interview and let her believe I was someone I wasn't—a bike messenger named Jay. I loved the way she looked at the fake me and didn't want it to end.
I began dating her as "Jay"—all the while letting her interview the real me over email.
I didn't expect that our chemistry online would be just as hot.
I didn't expect the mess I'd gotten myself into.
I didn't expect that Jay and Dex would fall in love with her.
And she was falling for two men.
Only, both men were me.
And when she found out, we were both going to lose her.
Nothing could have prepared me for that day. And I certainly wasn't prepared for what came after.
All good things must come to an end, right?
Except our ending was one I didn't see coming.
---
April 11th
Title: Twist
Series: Dive Bar #2
Author: Kylie Scott
Publisher: St. Martins Griffin
Synopsis:
When his younger brother loses interest in online dating, hot, bearded, bartender extraordinaire, Joe Collins, only intends to log into his account and shut it down. Until he reads about her.
Alex Parks is funny, friendly, and pretty much everything he's been looking for in a woman. And in no time at all they're emailing up a storm, telling each other their deepest darkest secrets… apart from the one that really matters.
And when it comes to love, serving it straight up works better than with a twist
April 12th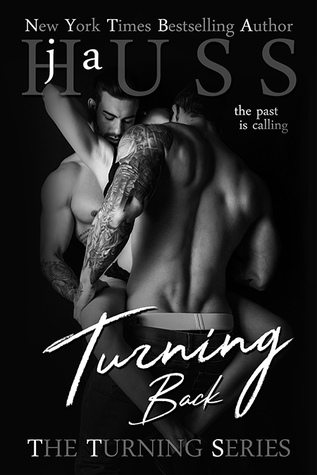 Title: Turning Back
Series: Turning #2
Author: J.A. Huss
Synopsis:
I lived in the dark for three years. My whole world revolved around the whims and happiness of three men. It was just a trip into the forbidden. A way out of a bad situation and forward into nothingness.
Quin, with his easy smile and charming good looks. He was always there for me… Until he wasn't.
Smith, and his dispassionate attention. He was never there for me and he never regretted it.
Bric, the one who listened, but only to himself. Self-absorbed, self-obsessed, and self-serving. He was never the one I wanted.
And now he might be the only one I have left.
It was good while it lasted, I guess. But it could've been so much more. It could've been so much better.
And that's why I'm turning back.
---
April 17th
Title: The Player
Series: The Player #1
Author: K. Bromberg
Blurb:
Baseball has never been sexier in an all-new novel by New York Times Bestselling Author, K. Bromberg.
Easton Wylder is baseball royalty. The game is his life. His passion. His everything.
So, when an injury threatens to end Easton's season early, the team calls in the renowned physical therapist, Doc Dalton, to oversee his recovery. Except it's not Doc who greets Easton for his first session, but rather his daughter, Scout. She may be feisty, athletic, defiant, and gorgeous, but Easton is left questioning whether she has what it takes to help him.
Scout Dalton's out to prove a female can handle the pressure of running the physical therapy regimen of an MLB club. And that proof comes in the form of getting phenom Easton Wylder back on the field. But getting him healthy means being hands-on.
And with a man as irresistible as Easton, being hands-on can only lead to one thing, trouble,/i>. Because the more she touches him, the more she wants him, and she can't want him. Not when it's her job to side in the club's best interest if he's ready to play.
But when sparks fly and fine lines are crossed, can they withstand the heat or is one of them bound to get burned?
---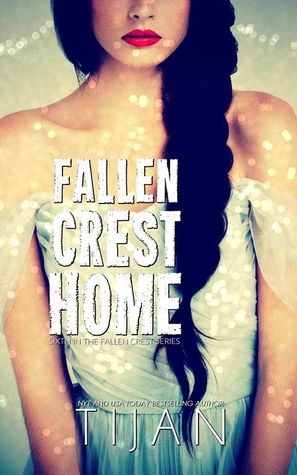 Title: Fallen Crest Home
Series: Fallen Crest High #6
Author: Tijan
Synopsis:
It's been years since my mother was in my life.
I healed.
I learned to accept love.
I lived.
That's all done. She was away, and now she's back.
I avoided her for a year and a half, but I couldn't hide anymore.
Mason had an internship in Fallen Crest, so we headed back for the summer.
And when we got there—no one was prepared for what happened.
---
April 19th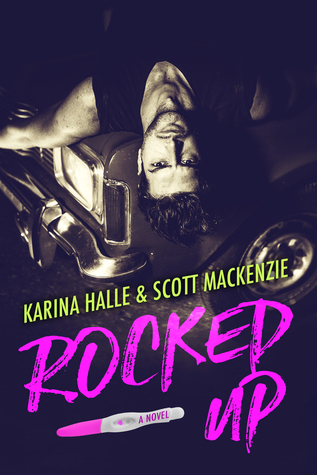 Title: Rocked Up
Author(s): Karina Halle, Scott Mackenzie
PreOrder
Amazon
Add To TBR:
Goodreads
Synopsis:
Rocked Up is a STANDALONE rockstar romantic comedy and the fun and sexy brainchild of New York Times bestselling author Karina Halle and her husband Scott Mackenzie.
I have been watching him since I was a child.
He didn't notice me back then and it didn't matter. Brad Snyder, guitarist and singer for one of the world's greatest bands, was my entire life.
My father, the CEO of Ramsey Records, takes credit for all of Brad's success, trying to control him in the same way he's controlled me.
But I finally get an opportunity to prove myself.
To be wild.
To be free.
Today I'm auditioning to be the replacement bass player for Brad's band. If I get the job, I'll go on tour and work with Brad every day, in very close proximity.
There's only one rule: he's not allowed to touch the boss's daughter.
Remember when I said that Brad never used to notice little ol' me?
Well, Brad's noticing me now.
In a way that's going to get us both in trouble.
My name is Lael Ramsey and we all know how this will turn out
---
Title: Distraction
Author: Emily Snow
PreOrder:
Amazon
Add To TBR:
Goodreads
Synopsis:
At the ripe old age of twenty-eight, Jamie Armstrong is sick of douchebags like the PA who told her she has an "ass made for screwing" on the first date. She wants commitment, and she's got a list that she's anxious to check off.
Love.
Marriage.
Baby (preferably twins, because two's company).
Then she meets Mateo Bailon.
An attorney with a penchant for chains and kink, Mateo isn't looking for commitment and he sure as hell doesn't want marriage. Not again. He wants a distraction—a new way to forget his past—and Jamie's his favorite kind of drug.
He just never counted on getting addicted.
---
April 25th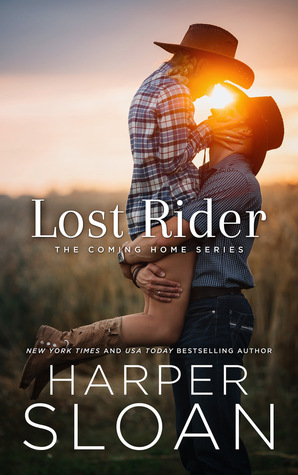 Title: Lost Rider
Series: Coming Home #1
Author: Harper Sloan
PreOrder
Amazon
Add To TBR
Goodreads
Blurb:
In Lost Rider, the first Western romance in New York Times and USA TODAY bestselling author Harper Sloan's Coming Home series, an injured rodeo star encounters an old flame but will she be just what he needs to get back in the saddle?
Maverick Austin Davis is forced to return home after a ten-year career as a rodeo star. After one too many head injuries, he's off the circuit and in the horse farming business, something he's never taken much of a shine to, but now that it's his late father's legacy, familial duty calls. How will Maverick find his way after the only dream he ever had for himself is over?
Enter Leighton Elizabeth James, an ugly duckling turned beauty from Maverick's childhood—his younger sister's best friend, to be exact, and someone whose heart he stomped all over when she confessed her crush to him ten years back. Now Leighton is back in Maverick's life, no longer the insecure, love-stricken teen—and Maverick can't help but take notice. Sparks fly between them, but will Leighton be able to open her heart to the one man who broke it all those years ago?
Written in the vein of Diana Palmer and Lindsay McKenna, this Texas-set series is filled with sizzle, heart, and plenty of cowboys!