Hello everyone and welcome back!
I started this meme a few months ago but sadly It has been untouched since April. Well I'm back again to bring you my favorites!
This weeks topic is: 5 Favorite Tropes!
If you all want to join me in the Fab 5 Friday journey all you have to do is leave your link to your post in the comments and Show some love and tag me in your post!  I'm a romance blogger so my themes are going to be based on the romance genre!
Let's get started!
---
1) Secret Babies
or as I like to call them….SURPRISE….YOU'RE A DADDY romances!
I live for a secret baby romance. When I say secret baby I mean the female keeps a child or baby hidden from the father. I love angst so of course this would be one of my all time favorite tropes! 
Five of my all time favorite novels in this category are….
---

Blurb:
I was never supposed to be a rock star. I had my life all planned out for me. Play football in college. Go to the NFL. Marry my high school sweetheart and live happily ever after.
I broke both our hearts that day when I told her I was leaving. I was young. I made the right decision for me, but the wrong decision for us. I've poured my soul into my music, but I've never forgotten her. Her smell, her smile.
And now I'm going back.
After ten years.
I hope I can explain that after all this time.
I still want her to be my forever girl.
---
Blurb:
Arianna 'Ari' Williams thought she experienced the depths of true love until the man of her dreams dismissed her with no explanation. Heartbroken and humiliated, she found herself changing the course of her life and picking up the pieces of her shattered heart. Now four years later, she has a successful career, amazing friends, and a young son with crystal blue eyes that reminds her every day of the love she imagined. Emotionally she has moved on but the wounds never healed.
Reed Matthews has it all. Playing professional football was always his dream. Being one of the most successful wide receivers in the league comes with money, fame, and all the women he wants. Even with all his wishes coming true, he never stops thinking of the one woman that owned his soul four years ago.
A chance encounter brings Reed to the realization that Ari Williams not only hid a life changing secret from him, but also things weren't as they seemed all those years ago. He's determined to get her back and build their lives together.
When the truth behind their deception is revealed- friendships are tested, families are torn apart, and the one person behind it all is relentless.
Can Reed protect those he loves and build the future he dreamed of?
---
Blurb:
Conner Burke never expected Sofie Callahan to come back.
Where she's been for the last two and half years is a mystery, and so is the reason she left in the first place. Now, though, she's back in their hometown of Shelton Bay, South Carolina, at the same time Conner's band Dirty B. is home on a tour break.
Sofie Callahan has spent the months since her father's death avoiding anything to do with her hometown. But with her brother in Afghanistan, she has no choice but to return and sort out her father's house, even if it means facing the boy she fell in love with and revealing the reason she left.
Conner has questions, and when his broken heart and her guilty one collide, Sofie has to start answering them. Their present is rocky, their future unknown. Only one thing is certain: Sofie's daughter will change everything.
---
2) Enemies to Lovers
As I said above, I'm a huge angst lover and with the Enemies to Lovers trope, there seems to always be angst! One thing I love about this trope is the ENDLESS BANTER between the characters. I love the humor that usually comes with the banter.
Two of my favorite Enemies to Lovers novels are…
---
Bully
(Fall Away series #1)
Blurb:
My name is Tate. He doesn't call me that, though. He would never refer to me so informally, if he referred to me at all. No, he'll barely even speak to me.
But he still won't leave me alone.
We were best friends once. Then he turned on me and made it his mission to ruin my life. I've been humiliated, shut out, and gossiped about all through high school. His pranks and rumors got more sadistic as time wore on, and I made myself sick trying to stay out of his way. I even went to France for a year, just to avoid him.
But I'm done hiding from him now, and there's no way in hell I'll allow him to ruin my senior year. He might not have changed, but I have. It's time to fight back.
I'm not going to let him bully me anymore.
---
Blurb:
Mason and Logan Kade are two brothers who did their own thing. They were rich and expected to attend her school, Fallen Crest Academy. They chose public school and now Samantha has to live with them. The problem is that she doesn't care at all: about them, about her friends, about her cheating boyfriend, or even about her parent's divorce. But maybe that's a good thing. Maybe change is a good thing.
---
Blurb:
Sharing a summer house with a hot-as-hell roommate should be a dream come true, right?
Not when it's Justin…the only person I'd ever loved…who now hates me.
When my grandmother died and left me half of the house on Aquidneck Island, there was a catch: the other half would go to the boy she helped raise.
The same boy who turned into the teenager whose heart I broke years ago.
The same teenager who's now a man with a hard body and a hardass personality to match.
I hadn't seen him in years, and now we're living together because neither one of us is willing to give up the house.
The worst part? He didn't come alone.
I'd soon realize there's a thin line between love and hate. I could see through that smug smile. Beneath it all…the boy is still there. So is our connection.
The problem is…now that I can't have Justin, I've never wanted him more.
---
3) FIGHTERS
Last year I was ADDICTED to books involving fighters! I'm talking MMA, Illegal Underground, Boxing. Anything that involved an Alpha hottie getting his knuckles busted, I loved! I went on a binge where I was only buying and reading books in this trope. I have many favorites but the ones listed below are my all times!
---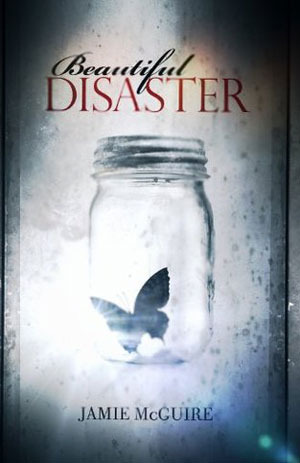 Blurb:
The new Abby Abernathy is a good girl. She doesn't drink or swear, and she has the appropriate number of cardigans in her wardrobe. Abby believes she has enough distance from the darkness of her past, but when she arrives at college with her best friend, her path to a new beginning is quickly challenged by Eastern University's Walking One-Night Stand.
Travis Maddox, lean, cut, and covered in tattoos, is exactly what Abby needs—and wants—to avoid. He spends his nights winning money in a floating fight ring, and his days as the ultimate college campus charmer. Intrigued by Abby's resistance to his appeal, Travis tricks her into his daily life with a simple bet. If he loses, he must remain abstinent for a month. If Abby loses, she must live in Travis's apartment for the same amount of time. Either way, Travis has no idea that he has met his match.
---
REAL
(Real Series #1)
Blurb:
A fallen boxer.
A woman with a broken dream.
A competition…
He even makes me forget my name. One night was all it took, and I forgot everything and anything except the sexy fighter in the ring who sets my mind ablaze and my body on fire with wanting…
Remington Tate is the strongest, most confusing man I've ever met in my life.
He's the star of the dangerous underground fighting circuit, and I'm drawn to him as I've never been drawn to anything in my life. I forget who I am, what I want, with just one look from him. When he's near, I need to remind myself that I am strong—but he is stronger. And now it's my job to keep his body working like a perfect machine, his taut muscles primed and ready to break the bones of his next opponents…
But the one he's most threatening to, now, is me.
I want him. I want him without fear. Without reservations.
If only I knew for sure what it is that he wants from me?
---
(Consumed Series #1)
Blurb:
Olivia James has never been one to walk on the wild side, at least not until she meets Seth Marc—a cocky, sexy fighter at her father's gym. He's infuriating, nauseatingly addictive and she just can't seem to shake him. He's only been in town a short while and his name is already on everyone's lips. He's the kind of guy moms' warn their daughters about—the kind that leaves a trail of shattered hearts behind him and he has Olivia in his sights.
Olivia has never met anyone as confusing as Seth and his hot and cold attitude constantly sends her reeling. She's never wanted anyone's touch so badly in her life, but having recently come out of a long term relationship diving into another is something she'd prefer to avoid.
Determined for his touch, but not to let him under her skin, Olivia embarks on the most thrilling ride of her life.
---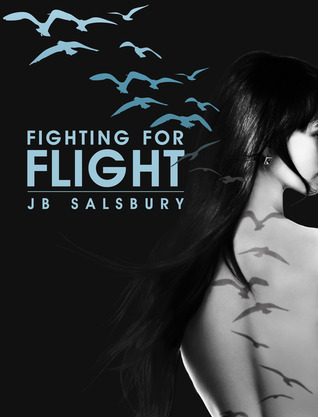 Blurb:
What happens when in order to win, you're forced to lose?
The only daughter of an infamous Las Vegas pimp, Raven Morretti grew up an outsider. Liberated from the neglectful home of her prostitute mother, she finds solace as a mechanic. With few friends, she's content with the simple life. Flying under the radar is all she knows, and more than she expects.
Until she catches the eye of local celebrity, UFL playboy Jonah Slade.
Weeks away from his title fight, Jonah is determined to stay focused on everything he's trained so hard to achieve. Undefeated in the octagon, he's at the height of his career. But resisting Raven's effortless allure and uncomplicated nature is a fight he can't win.
Jonah trades in his bad-boy reputation and puts his heart on the line. But when her father contacts her, setting in motion the ugly truth of her destiny, Jonah must choose. In a high-stakes gamble where love and freedom hang in the balance, a war is waged where the price of losing is a fate worse than death.
Will the hotheaded Jonah be able to restrain his inner fighter to save the woman he loves?
Or will Raven be forced into a life she's been desperate to avoid?
---
4) MotorCycle Club (MC)
I LOVE Motorcycle club (MC) novels. There is just something about the world that I find intriguing or maybe it has to do with the obsession I had with Sons of Anarchy and a Mr. Jax Teller. These are my favorite novels in this trope! (These are my favorite books, some may be from a series where it is necessary to read the books before my favorites.)
---
Blurb:
Too hot to handle…
Tabitha Allen grew up in the thick of Chaos—the Chaos Motorcycle Club, that is. Her father is Chaos' leader, and the club has always had her back. But one rider was different from the start. When Tabby was running wild, Shy Cage was there. When tragedy tore her life apart, he helped her piece it back together. And now, Tabby's thinking about much more than friendship…
Tabby is everything Shy's ever wanted, but everything he thinks he can't have. She's beautiful, smart, and as his friend's daughter, untouchable. Shy never expected more than friendship, so when Tabby indicates she wants more—much more—he feels like the luckiest man alive. But even lucky men can crash and burn…
---
Blurb:
Shade is everything Lily doesn't want in a man. He's rude, obnoxious and he's definitely not a cowboy. The tattooed enforcer for The Last Riders is a mystery Lily doesn't want to solve. He's too much for her to handle, especially with the nightmares from her past constantly threatening her sanity.
Lily is everything Shade wants in a woman. She's sweet, kind and submissive. When she discovers the truth about The Last Riders, it threatens to tear apart every relationship within the club. Her rebellion causes the predatory instincts to rise in the ex Navy SEAL sniper.
When The Last Riders are threatened by another motorcycle club just as determined to claim Lily, Shade is her only hope of surviving the approaching confrontation. Could their passion be Shade's downfall?
---
Dragon's Lair
(Wind Dragons MC Series #1)
by: Chantal Fernando
Blurb:
When I found my boyfriend cheating on me, I did something stupid.
Or should I say, someone?
Because of that mistake, I'm now stuck in a world I don't belong in.
I'm a law student. They're criminals. He's the vice president of a motorcycle club. I'm a good girl with a strict upbringing. He's my ex-boyfriend's brother.
And I'm screwed.
---
Rockstars!
Okay, I lied when I said Secret Babies was my favorite trope. I found I have read way more Rockstar novels than anything! I love a man who can play the guitar! Here are my favorite Rockstar novels/Series!
---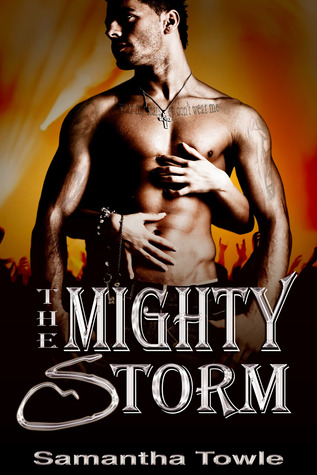 Blurb:
It's been twelve years since Tru Bennett last saw Jake Wethers, her former best friend and boy she once loved.
Jake Wethers, sexy, tattooed and deliciously bad lead singer, and brains behind The Mighty Storm, one of the biggest bands in the world, left Tru with a broken heart when he moved from England to America with his family when they were both fourteen.
Sent to interview Jake for her music column by the magazine she works for, they are both unprepared for the sparks that fly the instant they reconnect. Only, there's a complication to their instant feelings for one another—Will, Tru's boyfriend of two years.
Then Jake makes Tru a job offer she can't refuse—travelling the world with him and his band. But taking the job means leaving Will behind, and being on the road with the band means spending an inordinate amount of time with Jake.
Is Tru strong enough to resist the delectable bad boy who once held her heart so completely, or will she willingly risk it all for one night with the world's most notorious womanizer?
---
Thoughtless
(Thoughtless Series #1)
Blurb:
For almost two years now, Kiera's boyfriend, Denny, has been everything she's ever wanted: loving, tender and endlessly devoted to her. When they head off to a new city to start their lives together, Denny at his dream job and Kiera at a top-notch university, everything seems perfect. Then an unforeseen obligation forces the happy couple apart.
Feeling lonely, confused, and in need of comfort, Kiera turns to an unexpected source—a local rock star named Kellan Kyle. At first, he's purely a friend that she can lean on, but as her loneliness grows, so does their relationship. And then one night everything changes… and none of them will ever be the same.
---
Blurb:
Five stunning guys, one hot woman, and a feverish romance…
For him, life is all music and no play…
When Brian Sinclair, lead songwriter and guitarist of the hottest metal band on the scene, loses his creative spark, it will take nights of downright sinful passion to release his pent-up genius…
She's the one to call the tune…
When sexy psychologist Myrna Evans goes on tour with the Sinners, every boy in the band tries to seduce her. But Brian is the only one she wants to get her hands on…
Then the two lovers' wildly shocking behavior sparks the whole band to new heights of glory… and sin…
---
Play
(Stage Dive series #2)
Blurb:
Mal Ericson, drummer for the world famous rock band Stage Dive, needs to clean up his image fast—at least for a little while. Having a good girl on his arm should do the job just fine. Mal doesn't plan on this temporary fix becoming permanent, but he didn't count on finding the one right girl.
Anne Rollins never thought she'd ever meet the rock god who plastered her teenage bedroom walls—especially not under these circumstances. Anne has money problems. Big ones. But being paid to play the pretend girlfriend to a wild life-of-the-party drummer couldn't end well. No matter how hot he is. Or could it?
---
Blurb:
I'm finally home after struggling through my brother's illness and death. But, home is definitely a bit different. My best friend (the only person alive now that knows my secret) has a new boyfriend; and he has a friend. Shane Maxton: bad boy, tattooed rock god, eye candy extraordinaire. He is also New York City's most arrogant, self-serving, son of a, well, a definite one-night stand kind of a guy.
But, it doesn't matter to me because I've spent my existence looking for the love of my life, my angel. And, there is nothing that Shane Maxton can do to change that.
A paranormal romance.
---
Wow, that took a long time to complete. I have so many novels that i love from these categories, it was difficult to filter through and pick a few of my favorites. As you can tell by the…18….books I just listed. hehe. Go big or go home!
What's your favorite trope?
Peace Love and Happy Reading,