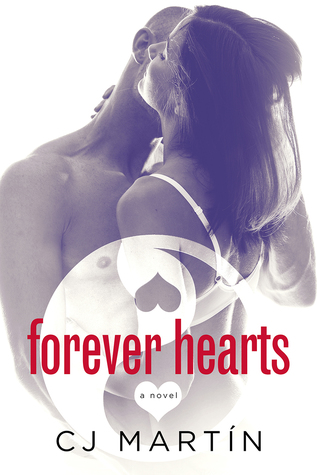 Title: Forever Hearts
Author: CJ Martin
Genre: Contemporary Romance | New Adult
Publisher: Self Published
Publication Date: August 3, 2017
Synopsis:
Best friends aren't meant to fall in love with each other…
From the time I was five, Jesse Collins was my world. He was my partner in crime. My best friend. My confidant.
We were inseparable. Soul mates. Forever hearts. But all that changed when he took on a new role. Lover.
He told me to trust. To have faith. To believe in our love.
And I did.
But we all eat lies when the heart is hungry. And mine was damn hungry for Jesse Collins. I couldn't stop myself from falling for him, even if I wanted to.
This is our story. The good. The bad. The heartbreaking.
But in the end, will the thread that binds us together be strong enough to weather the storm?
I used to think so, but now I'm not quite as sure…
Forever Hearts is a standalone friends to lovers new adult romance. If you like sexy and sweet, hot and handsome, mixed with a whole lot of spice, then you'll love this steamy romance by best-selling author CJ Martín.
Buy Forever Hearts and fall in love with your next book boyfriend today!

✮ ✮ ✮ ✮
Best Friends aren't supposed to fall in love… or are they? 
Forever Hearts is a flawless story about a friendship that is meant to last forever. I loved this friends to lovers romance!
Rylie and Jesse have been best friends since the start. They've had many bumps along the way but have always came out on top. As their age progresses their feelings get stronger. 
My heart broke repeatedly for this friendship that was clearly meant to be more than a friendship. It seemed like the world threw every single obstacle at them, but no matter what, they fought through it.
One of the biggest obstacles involved Rylie's dad. Rylie' s dad has always been against the friendship because of Jesse's skin color. He even went as far as using a manipulation tactic to get Jesse away from Rylie. I hated this glimpse we got of Rylie's dad.
I loved  Forever Hearts! Rylie and Jesse's story is sweet…sometimes 😉
Peace Love and Happy Reading,